A great welcome to our News Series 'OnGraph Tech-Buddy' that reviews the latest in Technology News, mobile & web applications, and the overall app economy.
The mobile app industry continues to evolve, with a record number of consumer spending as well as a number of downloads across both iOS and Google Play Stores combined at the end of the year 2021, going by the latest year-end reports.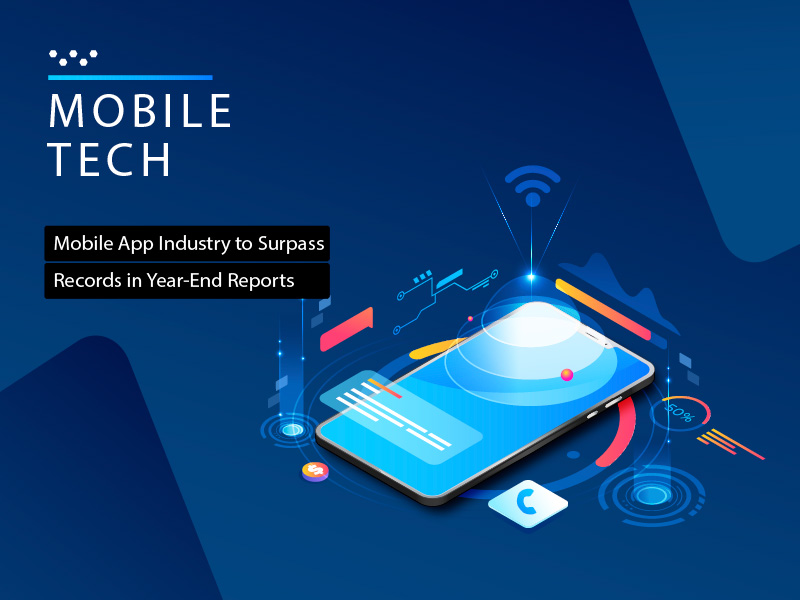 According to App Annie, the global spending across Google Play, iOS, and third-party Android app stores grew 19% to reach $170 billion in 2021. Apps downloads also grew by 5% to reach 230 billion, and mobile ad spend grew by 23% reaching $295 billion year-over-year.
Furthermore, it was also revealed that consumers today are spending much more time in apps than ever before, which is even more as compared to the time spent by them in watching TV.
For instance, an average person watches 3.1 hours of TV on a daily basis. However, in the year 2021, they spent about 4.1 hours on their mobile device. And they are not even substantial mobile users. In markets such as South Korea, Indonesia, and Brazil, users exceeded 5 hours a day when it comes to mobile applications in 2021.
Applications today aren't just a way to pass some free hours. They can evolve to become giant businesses. In the year 2021, about 233 applications and games generated more than $100 million in consumer spend, and 13 exceeded $1 billion in revenue, according to App Annie. This grew to 20% from the year 2020 when about 193 applications and games generated $100 million in annual consumer spend, and just about 8 applications exceeded $1 billion.
Conclusion:
Your Tech-Buddy offers a way to keep up with this ever-evolving industry in just one single place with the latest from the world of applications, including news, updates, mergers & acquisitions, startup funding, and suggestions about new games and applications to try, and much more.