As we navigate the fascinating labyrinth of the digital era, Artificial Intelligence (AI) and Machine Learning (ML) continue to influence our environment in subtle and significant ways. This week, the convergence of AI, ethics, and politics was front and center, with critical insights provided by none other than Sam Altman, CEO of OpenAI.
His ringing pleas for regulation and his serious concerns about artificial intelligence's potential misuse in electoral processes echo the drumbeat of AI's evolution.
Let's take a look at some of the fascinating breakthroughs that are altering the boundaries of technology, governance, and democracy.
Altman's Appeal: Driving the Need for AI Governance in the US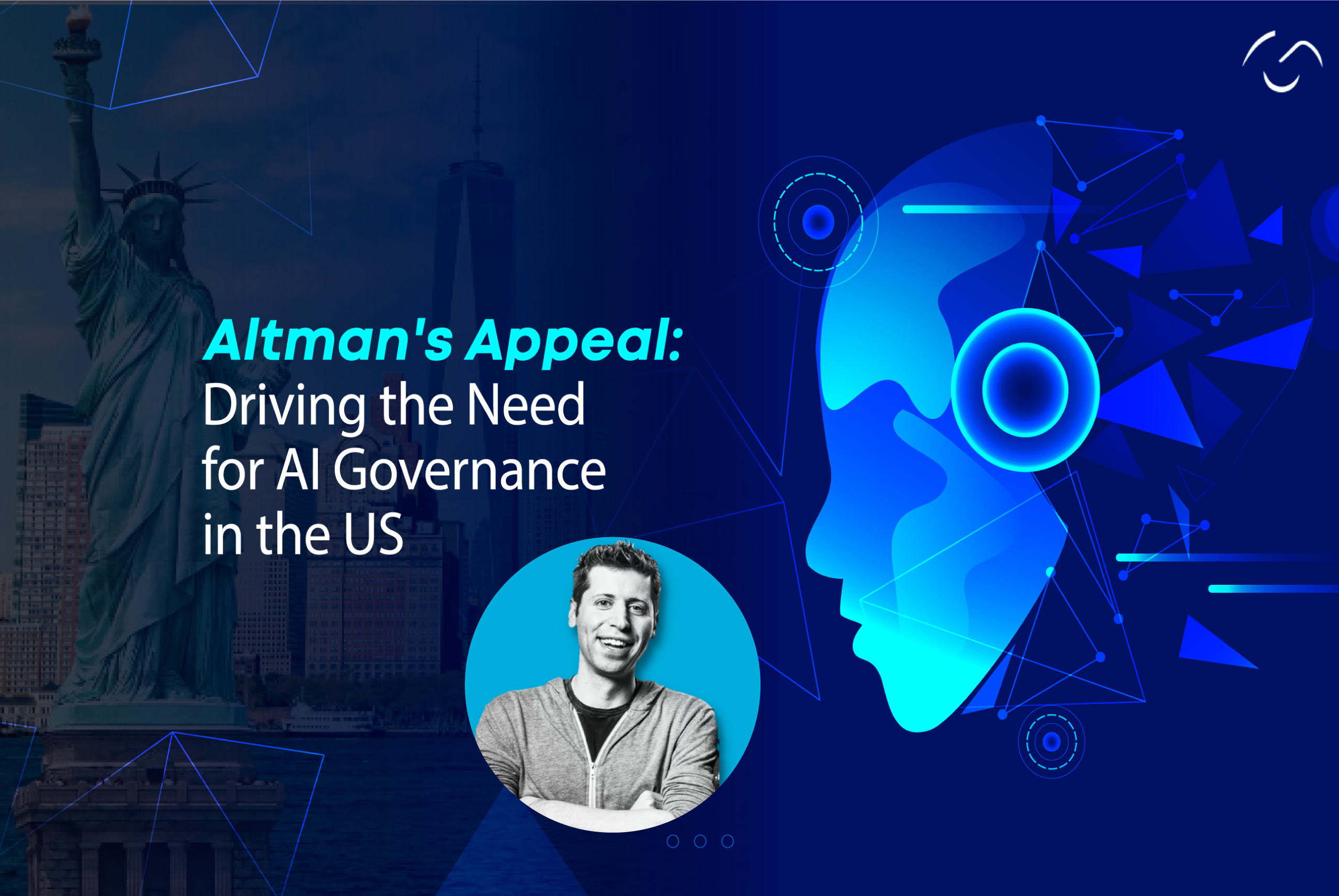 The rapidly expanding subject of Artificial Intelligence (AI) has been a source of interest, innovation, and, at times, deep anxiety. Sam Altman, CEO of OpenAI, the group behind the breakthrough chatbot ChatGPT, is at the vanguard of this digital frontier. Altman, who is emerging as a significant advocate for AI legislation, has petitioned the United States government for broad oversight of this breakthrough technology.
Altman testified before a U.S. Senate committee on Tuesday, shedding light on the tremendous promise and underlying challenges that AI brings to the table. With a flood of artificial intelligence models hitting the market, he emphasized the necessity for a specific agency to license and oversee AI businesses, ensuring that the profound power of AI is handled responsibly.
ChatGPT, like its AI contemporaries, has exhibited the ability to generate human-like responses. However, as Altman pointed out, these methods can produce radically false results. Altman, 38, has become a de facto spokesman for this nascent business as an outspoken proponent for AI legislation, bravely addressing the ethical quandaries that artificial intelligence poses.
Altman acknowledged AI's potential economic and societal consequences by drawing parallels with breakthrough technologies such as the printing press. He openly highlighted the danger of AI-induced job losses as well as the potential for artificial intelligence to be used to spread misinformation, particularly during elections.
In response, legislators on both sides of the aisle emphasized the need for new legislation, particularly legislation that would make it easier for citizens to sue AI corporations like OpenAI. Altman's request for an impartial examination of companies like OpenAI was also notable.
Senators reacted in a variety of ways to the testimonies. Republican Senator Josh Hawley acknowledged AI's potential to transform numerous industries, but drew a sharp parallel between AI and the advent of the "atomic bomb." Meanwhile, Democratic Senator Richard Blumenthal has warned against an unregulated AI future.
Altman's testimony emphasized the critical need for AI governance, which looked to have bipartisan support. Despite the agreement, there was a common concern: can a regulatory agency be able to keep up with the growing pace of AI technology? This critical question serves as a stark reminder of the enormous obstacles that AI regulation entails.
AI and Democracy: OpenAI Chief's Warning on Election Security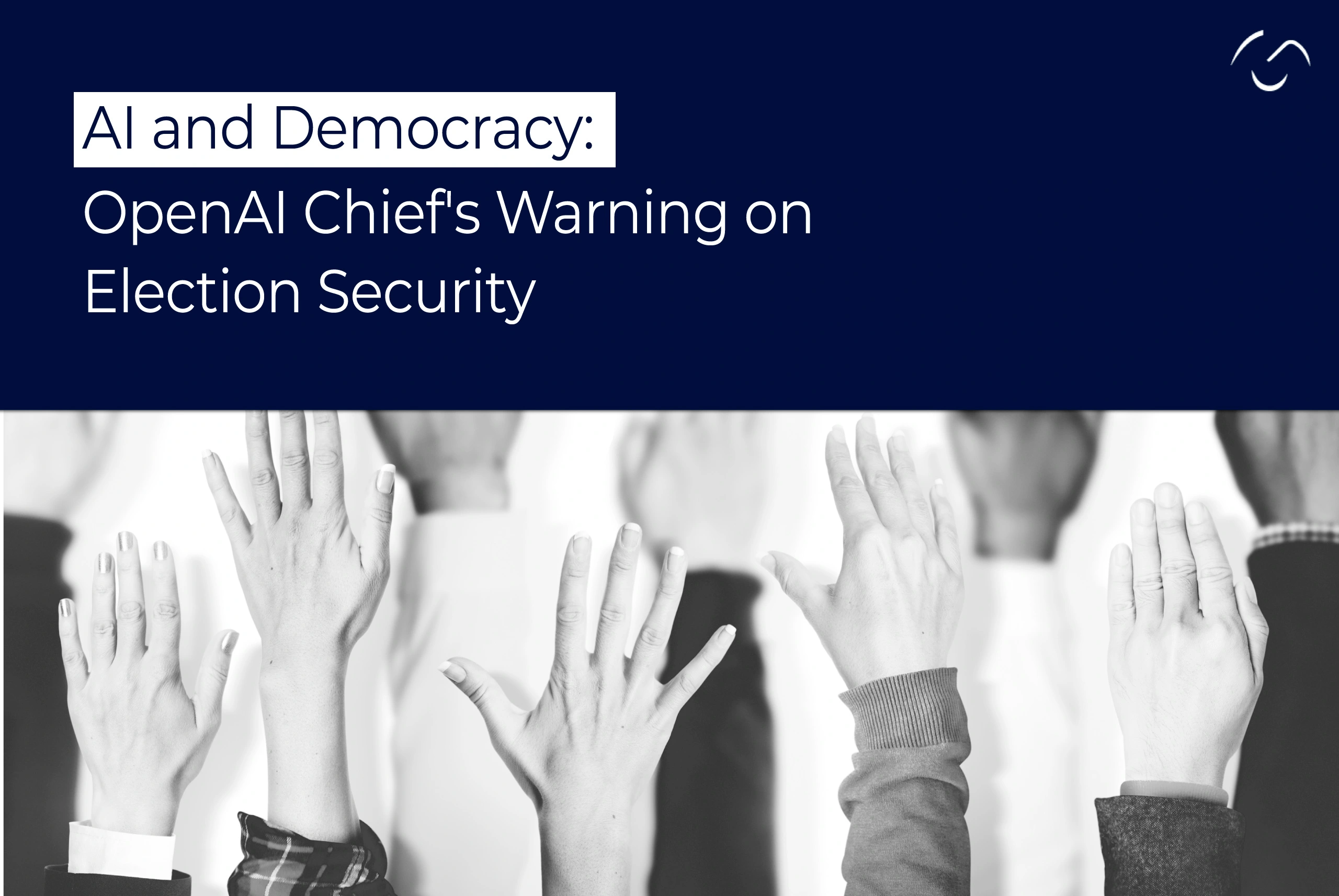 The spread of artificial intelligence (AI) technologies is undeniable. While rapid improvements have brought several benefits, they have also generated severe challenges. One such issue, expressed by Sam Altman, CEO of OpenAI, the firm behind the advanced chatbot ChatGPT, is the possible exploitation of AI to undermine election integrity.
Altman's warning emerges against the backdrop of a frenetic rush among corporations to deploy increasingly powerful AI in the market, fuelled by massive volumes of data and billions of money. Critics are concerned that this would increase societal concerns such as bias, disinformation, and even existential threats to humanity.
Senator Cory Booker expressed similar comments, recognizing the global expansion of AI technology. The task of regulating the genie' is definitely onerous. Senator Mazie Hirono warned of the dangers of artificial intelligence-enabled misinformation as the 2024 election approaches, citing a popular, manufactured image of former President Trump's arrest. In response, Altman stressed the need for content providers to clarify the nature of AI-generated photography.
Altman offered a general framework for regulating AI models in his first presentation to Congress, including licensing and testing standards for their development. He advocated a "great threshold" for licensing, especially for models capable of altering or convincing a person's opinions.
Altman's testimony also addressed data consumption in artificial intelligence training, arguing for businesses' ability to decline data usage. He did, however, admit that publicly available web content may be used for AI training. Altman also stated a willingness to include advertising but preferred a subscription-based model.
The debate over AI legislation is heating up, with the White House gathering top tech executives, including Altman, to discuss the matter. Regardless of one's point of view, everyone agrees on the importance of weighing the benefits of AI against the risks of misapplication. An OpenAI staffer has proposed the creation of a U.S. licensing body for AI, informally dubbed the Office for AI Safety and Infrastructure Security (OASIS).
Altman, who is backed by Microsoft Corp, calls for worldwide AI collaboration and incentives for safety compliance. Concurrently, some business voices, such as Christina Montgomery, International Business Machines Corp's chief privacy and trust officer, have encouraged Congress to focus regulation on areas where AI has the greatest potential for societal harm.
What's Next?
As the narrative of artificial intelligence unfolds, the industry finds itself at a fork in the road. The testimony of OpenAI's CEO, Sam Altman, this week has emphasized the need for comprehensive AI legislation and vigilance against potential exploitation.
We are only beginning the journey toward AI regulation, which will necessitate ongoing discussions, global collaboration, and strategic foresight. As we traverse this complex and unpredictable landscape, we must emphasize the importance of recognizing and addressing these problems.
To that end, we at OnGraph urge all of our readers to keep informed and actively participate in this debate. If you have any questions or want to learn more about the implications of AI for your organization, please contact us for a free AI consultation. Let us work together to build the future of artificial intelligence in a responsible and beneficial manner.