Wondering what Amazon Echo can do or whether you need one in your business. What makes this speaker favorable than others on the market? We're about to discover it.
What's Amazon Echo?
First originated in late 2014, Amazon Echo is a 9.25-inch hands-free wireless speaker you control with your speech. Thanks to voice command technology called "Alexa," what's inside Amazon Echo is now accessible on other devices, including the Amazon Fire TV and forthcoming Amazon Echo Dot and Amazon Tap.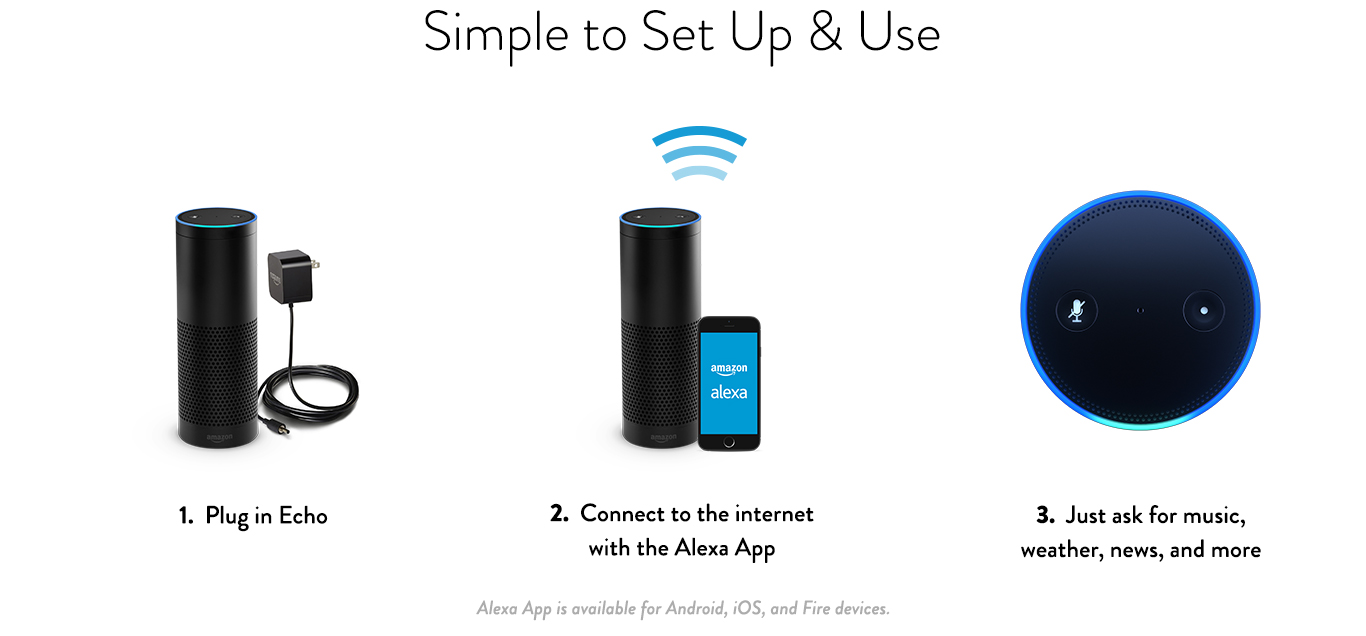 What Is Alexa?
Alexa runs on Amazon Web Services and requires a Wi-Fi Internet connection to work. To start a command, Alexa must listen to a "wake word." The default word is "Alexa," although you can modify this to "Amazon" through the free Amazon Alexa app.
With Alexa, a cooperative device can play music, answer questions, control the lights, and much more. Since its launch, Alexa has added over 100 new features and skills. The Amazon Echo took off the market in 2016 with the Echo Dot and Echo Tap joining the lineup, while Google presented credence to the market with the release of its virtual assistant speaker, the Google Home. The competition has been immeasurable for Echo owners as Amazon has quickly improved built-in functionality and worked hard to produce additional "skills" to the platform blending with ever more 3rd party hardware and services. Alexa has grown so popular, in fact, that Asus, Acer, and HP have all stated they will be adding Alexa to their 2018 Windows laptops, offering immediate competition to Microsoft's own AI assistant.
While there are thousands of professions available if you require something truly unique you can indeed create a skill of your own. There is no mystery that the Echo and Echo Dot have carved out a place in many homes, but are there practical applications in an office setting? From built-in features to 3rd party skills we've assembled ten uses for Amazon Echo to improve your office life. In the section below we are going to explain you the Amazon Alexa best uses.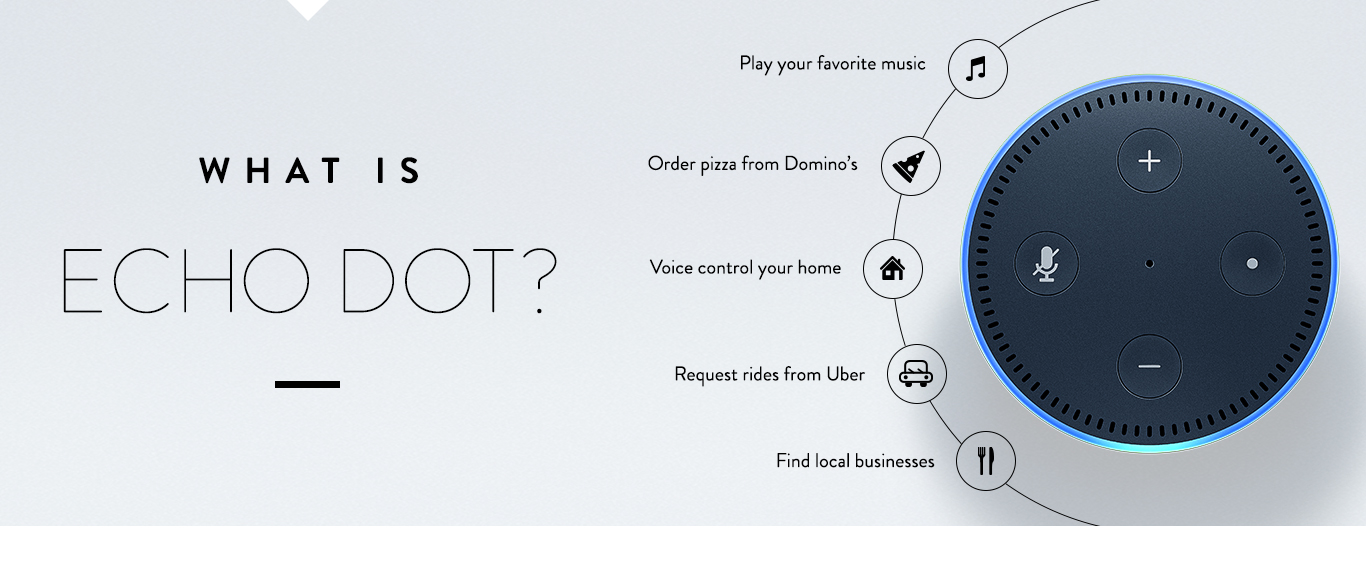 Top 10 Amazon Alexa Use Cases
1.

Ordering Supplies
Sure on some level, you are performing into Amazon's hands with this one, but it's hard to contend with the comfort of realizing you are running short of pens and just saying, "Alexa, order some pens." The Echo orders based on your past purchase history, so in less than 5 seconds you'll be back to work, and your shipment will be on its way.
2.

IFTTT
As it is so often the situation, if you are looking to get more out of service you can adapt to IFTTT. Connecting your Echo up to IFTTT allows you to unite with services that aren't supported natively by the Echo and also enables you to consolidate multiple actions into a particular command to the Echo. You can easily create your own IFTTT recipes for the Echo, but going forward with the list of current recipes can periodically be illuminating.
3.

Manage a To-do List
Removing resistance from managing your to-do list is one of the assured ways to keep you on track, and it doesn't get much easier than using the Amazon Echo. The built-in to-do list is ideal if you just require something easy, but modern cross-platform apps offers To-do list, Echo integration and a significantly more robust feature set. The Echo will allow you to combine tasks to your to-do lists in these services including deadlines or demand a rundown of your assignments for the day.
4.

Translation
While the Echo won't interpret the whole discussion for you in real-time still, the Translated skill will interpret a sentence from English into more than 30 languages through voice, and it can provide a typewritten translation in more than 100 languages. It won't take the spot of knowing a language, but if you're just attempting to make a good track with a sentence or two in someone's native language or reaffirming how to answer something specific this will get the job done.
5.

Ambient Music
Another built-in feature, but if you were acknowledging a Bluetooth speaker, a communal space, or for your private office then the Echo is worth a look as beyond all of the rest of the functionality it allows it is an excellent speaker.
6.

Control Office Vacuum
Like keeping your office neat, but not interested in spending on cleaners come in daily? Connected vacuums from Neato and Samsung enable you to deploy or stop their independent vacuums with the Echo. Particularly if you put in odd hours this is a great addition as you can just tell the vacuum to begin cleaning as you walk out the door.
7.

Order a Ride
If you ever practiced an on-demand car service to travel home, the Echo can book you a drive with Lyft or Uber. The app can offer you the expected cost of the ride first and then go ahead with reserving your ride. The Lyft skill notably enables you to request the lower-cost Lyft Line service whereas the Uber skill doesn't permit you to request Uber Pool.
8.

Voicebox
If your office uses HipChat the company's VoiceMyBot integration is one of the most robust out there. Users can request a summary of the latest messages and site status updates, ping the website or service, post messages, and indeed build and expand source code all by voice.
9.

Automatic
If you have operators with your business or do any driving for work yourself, an Automatic is an impressive little device that plugs into the OBD-II port of your car and both tracks and stores data regarding your driving. The Echo skill enables you to question where your car is parked, how much gas is left, and how much distance you have covered in a given period.
10.

Skill Finder
With the record of Alexa skills at 25,000 and growing, there are always fresh and exciting combinations coming up that might be the ideal fit for your business, enter Skill Finder. As the title suggests, this skill will help you find probably useful skills with a skill of the day highlighted, a rundown of the top or distinct skills in a category, and more.