Success in business is less about what you sell, and more about how you sell it. It is where companies fail regardless of the niche. Companies make mistakes in customer service.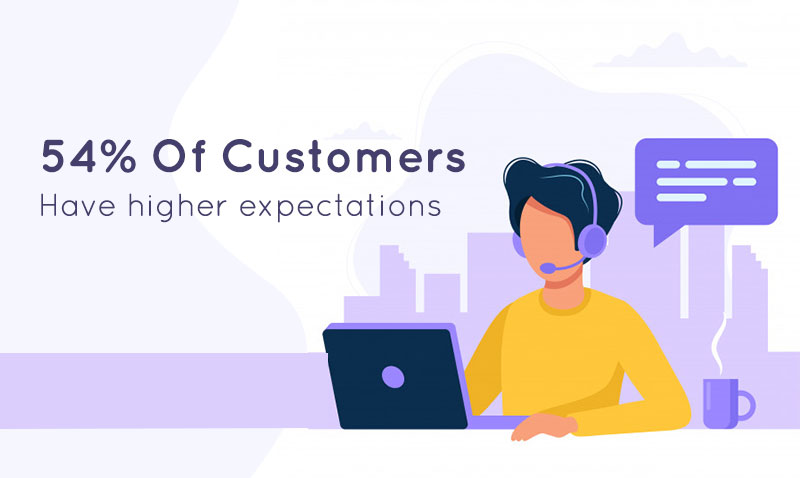 What Is Customer Service?
Customer service is an act of providing service to customers before, during, and after a sale.
Reread the above line. I have carefully crafted the phrase.
"A customer service endeavor must respond proactively on the act/behavior that a user/customer do before, during, and after a purchase."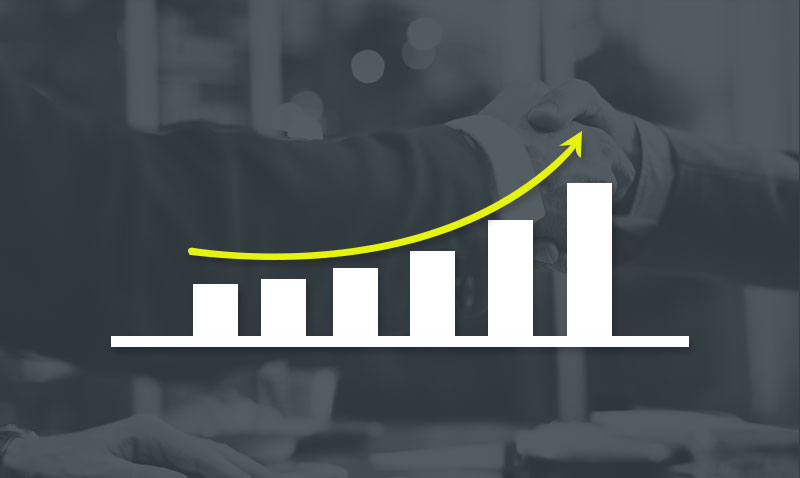 Service and Satisfaction Statistics [2019]
According to the Bureau of Labor Statistics, there were just over 2.7 million Americans employed as a customer service representative. 
According to Statista – "This statistic shows the global size of the outsourced customer experience market from 2015 to 2020. In 2017, outsourced customer experience market was estimated to amount to 71.7 billion U.S. dollars worldwide." 
Customer service becomes troublesome than earlier due to digital disruption. Internet sites and apps, however, has helped companies to increase their ability to provide service to customers 24 hours a day 7 days a week but that has increased customer expectations and demands. 
Here are some new customer service, satisfaction, and experience stats which prove how times are changing. 
54% of customers have higher expectations of customer service today compared to one year ago

This percentage jumps to 66% for consumers aged from 18 to 34 years old

Gartner predicts 89% of businesses will compete on customer experience

Gartner predicts that by 2019 end, more than 50% of organizations will redirect their investments to customer experience innovations. 

Worldwide, 67% of people believe that customer service as a whole is improving

In 2017, 64% of Americans contacted some form of customer service

52% of people around the globe believe that companies need to take action on feedback provided by their customers
In the world of eCommerce, mCommerce, and Social Commerce, customer service has shifted to customer satisfaction and customer experience. In a technology-based era, a customer shops on-the-go. They barely spend 5 seconds on a website, mobile app, or other platforms to look and find what they need.
Moreover, they abandon the platform and switch to another company if you fail to deliver information, products, and assistance they need in a minimum of 5 seconds. 
So, a company only gets less than 5 seconds to create a great customer experience on a platform a user chooses to connect with the company regarding his needs. Many companies have succeeded in providing users a customer experience they have been seeking, but then again fail to deliver customer satisfaction at another step. 
After spending millions in establishing a world-class customer service set-up and training, people in customer service roles, businesses are struggling to retain customers and acquire new ones. 
So, how should companies overcome online customer service mistakes? 
Experts in industries look up to innovative technologies to avoid errors and to improve the processes.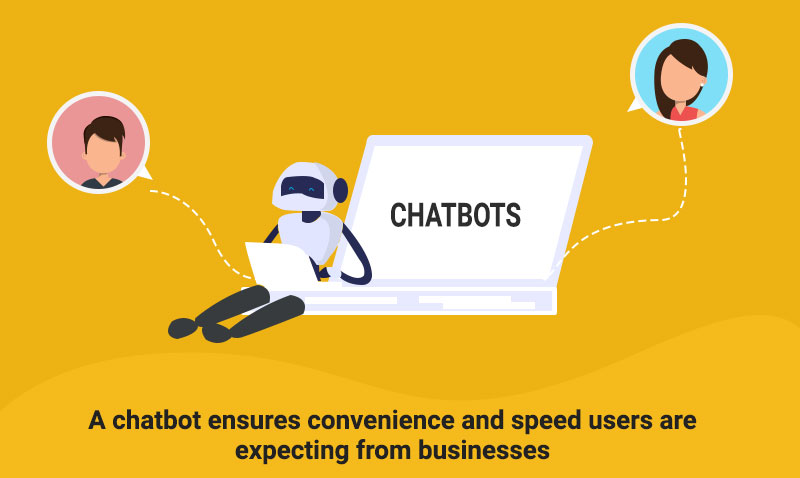 Chatbots in Customer Service
It would be best if you did not conflate chatbot with the bot of the past. Today, technology is highly advanced, and customer experience is likewise enhanced.
"This statistic shows the share of customers in the U.S. and worldwide by important aspects of a good customer service experience in 2018. During the survey, 39 percent of respondents from the United States stated that a good customer service experience would be one with a knowledgeable representative." – Statista
Today, most businesses have begun integrating chatbots in their systems to meet the speed of customers' expectations and conversations.
Artificial intelligence-based chatbots are not only used by more than 67% of consumers worldwide, but people prefer them for many different reasons.
There are stats more enjoyable to it. Chatbots in customer service are estimated to save businesses nearly $11bn in support costs by 2025. 
A chatbot ensures convenience and speed users are expecting from businesses. There can be many chatbot use-cases in customer service, which are yet to unfold. However, here are five online customer service mistakes that companies can overcome with a chatbot.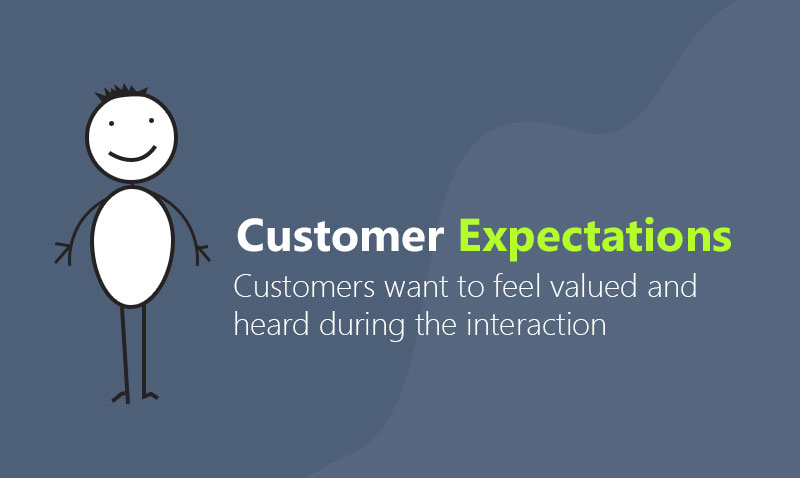 1 – Remembering Customers and Their Preferences
The world is full of uncertainty, and a good relationship is everything today.
According to a study, a customer expects the same from businesses as they do expect from friends. They want to feel valued and heard during the interaction. 
That is the reason personalization has become a big trend. Companies have started integrating personalization strategy to let the customer feel valued and special.
Companies are assisting customers by using their names, the client's past purchase history, his feedback, reviews, and other details to offer some personal recommendation.
Even having a robust CRM and communication system, companies fail to make customers feel appreciated. 
Chatbots, on the other hand, make use of CRM data and stay available 24×7 with a brand's tone on cross-channels. Chatbots initiates a warm one-to-one conversation even in real-time. 
No wait time, no multiple user authentication processes and no more clunky FAQ's. AI powered chatbots use CRM to be aware of all customer details and his behavior patterns, such as the search for products, and purchase behaviors. 
By remembering customer's details and their preferences, chatbots provide personalized recommendations and ensure a great customer journey for the user.
2 – Connecting with Customers is not everyone's cup of tea
It may feel weird to some, but not everyone is comfortable to connect with customer service. Despite this, people have to go through hard-to-find customer service contact details, and it can put them down and can leave a negative impact on customers. 
Customers feel aggravated if they get the sense that a business does not respect their precious time. Bouncing a caller from one representative to the next with long wait times in between is the perfect recipe for an angry customer.
Having a chatbot as front-line of contact on cross-channel allows customers to connect with the brand easily.
Chatbot offers nearly instant assistance round the clock. Combining chatbot as a channel for communication with the brand let customers converse with the brand directly on the website, mobile apps, or social media channels. They no longer need to search customer service number or email id to connect and wait for their turn to get their issue resolved.
Chatbot as automated customer service option is an excellent solution to engage with customers at their preferred location and generate leads out of it.
3 – Inventory Management
Customer service is not just about serving customers after a purchase. Customer service means to be excellent and consistent throughout the buying process such as before, during, and after sale as this is the only department that directly deals with customers.
Although the customer service and inventory department have a different role in an organization, the issue with the product, delayed shipping, unavailability of products, and lots more things typically fall to the service team. 
Customer service has to work on keeping customers loyal to the brand. So what could be better than keeping them informed with all minute details about their requests? 
A chatbot is a handy tool for businesses. Leveraging the power of artificial intelligence, companies can build an inventory tracker, supply chain tracking as well as staff management systems and interrogate disparate sources of information using conversational interface i.e., chatbot.
Moreover, a chatbot can be further used to send push notifications to customers about the status of availability and unavailability of a product in the stock. Chatbots helps businesses remain transparent with customers that ultimately improve customer experience.
4 – Hard-to-navigate website and stores
Digitally, user access to a business and its offerings on desktop or a mobile application. A poorly designed website makes a negative customer experience.
The issue becomes exacerbated if a user is already irritated. A hard-to-navigate website in that scenario leads to further irritation for the user. 
To simplify website navigation, companies now can integrate a chatbot in the website. Chatbot help users find the information directly.
Moreover, chatbot streamlines website navigation through eliminating lengthy drop-downs. User does not need to navigate site here or there to locate answers. A chatbot provides a direct portal of a website a user wants information. A user can ask a question and receive an instant reply. 
5 – Social Media Presence
Social media has become one of the first places that customers choose to interact with a business. As per a survey conducted by Sprout Social, nine out of ten consumers claimed to use social media platforms to communicate with a company, primarily in regards to a customer service issue or concern. 
While social media platforms are a great convenience to users to communicate with a brand, it brings in several challenges for customer service teams. 
Customers choose a social media platform to get an instant response. Customer service teams thus have to maintain an active presence on social media platforms for both publicly and privately handle customer issues through these channels. 
By using a chatbot, companies can maintain a social media presence. The chatbot allows companies to manage their social media accounts and respond to customer's messages quickly. A well-designed and programmed chatbot could quickly address user's concerns and answer their questions.
It can respond to every review respectfully without going into an argument. Businesses can optimize chatbot as a tool to interact with customers while keeping the conversation relevant to cool down the customer with the most appropriate response.
Succeed at Customer Service
The service that customer support offers to consumers is significant to a brand. Extraordinary customer experiences can help companies leverage competitive advantage for business growth and chatbot in one such thing today. The early companies integrate chatbots in the system; the better customer service would be for its customers.