Facebook has recently announced it's very own Ready Player One Oasis named as Facebook Horizon. It is a Virtual Reality(VR) sandbox universe using which you can easily build your own games and environments, explore the user-generated landscapes, and play, and socialize with friends.
Soon in 2020, the closed beta version will be launched as per the Facebook announcement. During this beta version, users will be allowed to design their own games by hopping in between virtual locales through portals like Telepods. Users can also consume media, watch movies, play multiplayer games together like Wing Strikers.
The best part is that the Facebook Horizon will also include human guide which will be recognized as Horizon Locals. They will assist users and protect them in the VR world.
As per the announcement, Facebook will shut down its existing social VR experiences like Oculus Room and Facebook Spaces by October 25, until the Horizon launches. 
For your information, Oculus Rooms debuted in 2016 as the private VR apartment where you can enjoy watching movies, videos and playing games together with your friends while virtually being active. 
Spaces, on the other hand, was first launched in 2017 to let users chat, take VR selfies with friends, watch movies, and so on. However, both Oculus and Spaces felt more like waiting for rooms with limited social features. Whereas if we talk about Horizons, it is based on an entirely new concept and is designed to be a destination.
How Horizon is Different from Others Platforms?
At its very first look, Horizon seems like a modernized Second Life (a virtual world where users create their own digital personalities and shared experiences and interactions with their friends and strangers). Horizon will act as a competitor to PlayStation's PSVR Dreams and Roblox, kids' favorite cross-platform applications.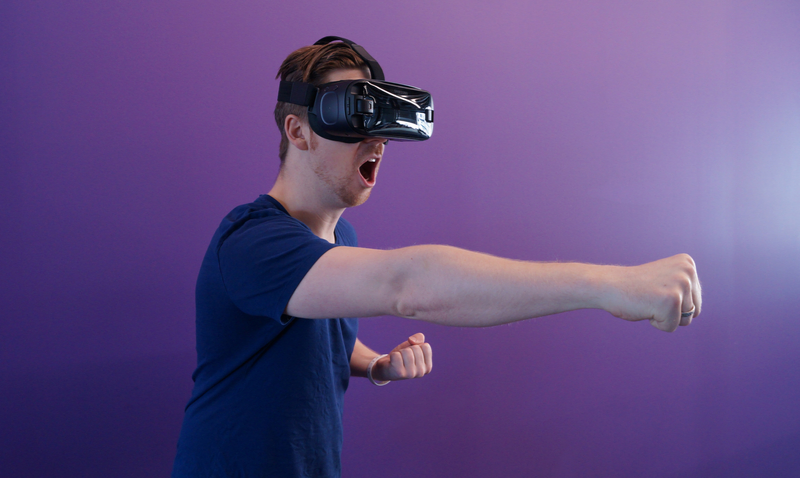 How Does Horizon Works?
Horizon will be an all-new experience for the users as it will start centralizing around a town square. Users can customize the way they choose their looks, clothes, and various tools. Not only this, but users can also use the Horizon World Builder to create vacation chill spots, gaming arenas, and activities without the need of knowing coding techniques. 
What you can do Using Horizon?
You can do several things using Horizon such as you could design a tropical island, invite your friends to take a visit and hang out with them at your virtual beach. The best part is the object creator akin, a sculpting feature lets you make things like a custom t-shirt so that your virtual avatar can wear it. Not only this, but the visual scripting tools provided to your in horizon let you create interactive and reactive experiences.
What about Security Features?
While talking about its safety features, Horizon has its "Citizenship" page that explains to the users "as citizens of Facebook Horizon, it's your responsibility to create a culture that is comfortable and respectful".
Horizons citizens need to be friendly and curious. They should help other users in case they're having security or technical issues. Every citizen of the Facebook Horizon should act as a part of customer support and this is how you make it secure and a perfect place to enjoy. 
Other Security Measures
You get a private space parallel to Horizon by simply tapping a shield button

You can define your personal space and set your boundaries where no one else can enter

You get to use traditional tools like reporting, blocking, and muting
The Motive of Horizon
Horizon is built keeping in mind the business-obsessed people who have been facilitated with social interactions, ad views based on time-spent. Horizon includes virtual billboards for various brands including toys or home furnishings, third-party malls full of branded stores like Nike. these are similar to getting rewards that are given to the users to access the gaming world. 
Facebook is growing and is giving new virtual ways to the users to socialize. Although many of us ditch the Facebook status updates in front of Instagram and Snapchat, it is offering a world where users can easily escape their real live problems and enjoy in their virtual space with their friends.