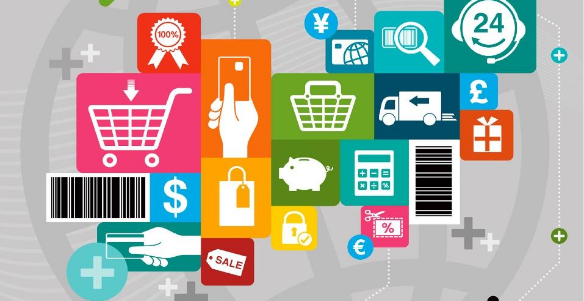 The internet recently celebrated its silver jubilee anniversary. Ever since its inception in the 80's, it has undergone a lot of changes and has evolved for better. A website back then included nothing but pages and pages of standard text placed in front of a white background. It neither comprise of pictures nor font variations except those in size. Definitely, one can argue that reading a book was probably a more enriched experience back then. But today, surfing the web is more than just work, it is an experience, a pastime, an activity of fondness.
No wonder, millions of dollars are spent each year in web design and development industry. All just to create the best experience on the web that sends competition licking the dust. In such queue, AI (Artificial Intelligence) has made incredible leaps forward over the last few years. No matter which industry you are involved, AI will influence web design and development and the way we live in unimaginable ways. We have pulled together three Artificial Intelligence trends that are influencing the world of web design and development and the way we engage online. Such three innovations in web design and development are as follows:
Chatbots & the New Normal of Virtual Assistants

Cortana and especially Siri have been widely popular virtual assistants among people that help them search information online, schedule tasks, send emails, etc. These voice-activated assistants compile AI for learning the interaction in-between, with the goal of being able to anticipate and better respond to our individual needs.
The seamless and personalized interaction such technologies offer has become the norm and hence businesses and organizations of all kinds are investing in smarter, more intuitive interfaces for online users. Among many innovations in this way, it is Chatbots that has acquired popularity and presence in web space in recent times.
Chatbots are non other than a kind of Artificial Intelligence Development led personal assistant, designed to help visitors or users get tasks done more efficiently online. Chatbots has proven to be a great tool for consumer help online. It enables consumers find products that best match their interests and needs. In addition, these personal assistants also guide consumers in buying process, and help with returns- all while learning and evolving with each interaction.
More and more businesses receiving consumers in million numbers on a daily basis like e-commerce, banks, etc., are looking to adopt such advance AI technology within their websites.
AI and Machine Learning Led Features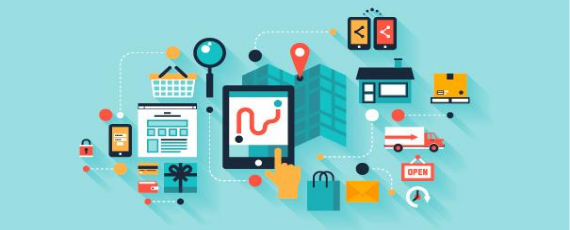 Artificial Intelligence and Machine Learning are buzzing technologies of present times and also confused terms nowadays. Machine leaning is a subset of Artificial Intelligence. Machine Learning gives computer the capacity to learn and evolve without being explicitly programmed. These are computer programs that can build and improve upon themselves with exposure to new data. ML can be applied to solve tough issues like credit card fraud detection, enable self-driving cars and face detection and recognition.
Wikipedia recently has developed a program called, Objective Revision Evaluation Service (ORES) that uses artificial intelligence and machine learning. ORES help Wikipedia editors identify and edit problematic articles more quickly and efficiently. Through this innovation, Wikipedia can easily tackle the problems of open projects i.e the review of potentially damaging contributions. Artificial Intelligence and Machine learning assisting humans with tasks that require intelligence, speed and ongoing learning. That's where, ORES reduced editing time by 90%.
Self-designing Websites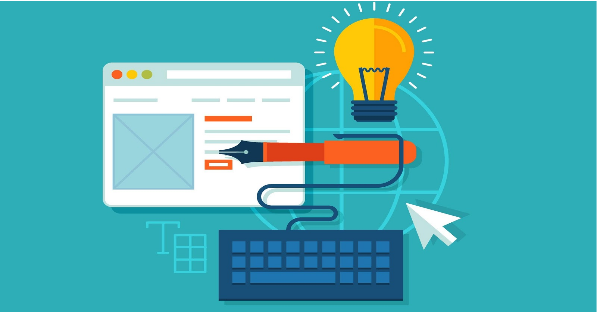 In a queue, self-designing websites can be the future. All because of the AI, that some innovative organizations such as Grid and Wix have adopted and claim to have built a new technology that will help the ordinary webmaster create professional websites in a matter of minutes. Artificial Intelligence is a complicated algorithm of logics and code, and by adopting them Grid and Wix have made a website building software which helps generate a website within two minutes, even without getting your hands dirty. But here question raises, does Grid and WIX ADI would be able to meet spectrum of web application development requirements of both small and large scale businesses?
Currently, Grid and WIX are best only for small businesses or individual who need a brochure style website. Big firms who requires bespoke design and architecture need the specialized skills of a programmer. Plus, even in simple website building, AI is far from flawless. There are limitations in selection of layout and color as well as preset constraints determined by the design team. As per some reviews, the use of JavaScript polyfills for increased flexibility make some AI websites load too slowly to meet Google's preferred loading time of under 5 seconds.
What's the takeaway? AI is a long way from replacing the expertise, creativity and adaptability of skilled developers. But web designers and developers are required to get familiar with AI and its usage in their work for staying on top of emerging technologies.
Share you thoughts in comments below.