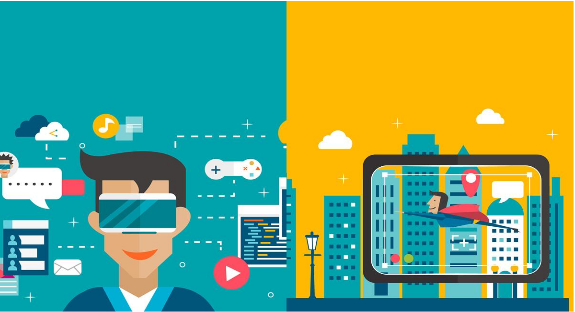 The way we use our smartphone had changed in recent years due to the technical advances of both virtual reality and augmented reality. Such technologies render incredible experiences to users, hence more and more people around the world look to include them in their everyday lives. AR and VR are both growing in use, decreasing in price hence more commercially feasible than ever.
Both of these new technologies are receiving a good investment, the development of new platforms to support these technologies are increasing in a number of different industries. AR and VR in such ways will make a major impact on the world around us in a number of interesting – and beneficial – ways. Here are five things to look forward to:

1. Engaging Entertainment: While AR and VR are still in their early stages of adoption, but both have slowly started changing experiences of digital entertainment. Both of these new technologies offer a wealth of opportunities to enhance entertainment events, including concerts and sports, both at home and in person. Even  people are ready to pay extra for richer entertainment experiences that such technology can offer. The emergence of digitally augmented concerts and virtual movie theaters predicts their future and the immersive experiences such technologies are offering. For instance, the most recent Sundance Film Festival featured more than 30VR experiences. Likewise Bjork's MOMA exhibit centered a 10-minute cinema clip called 'black lake' presented on a very wide-format screen to provide a high-resolution panoramic viewing experience.  AR based mobile app development for entertainment applications has been on rise.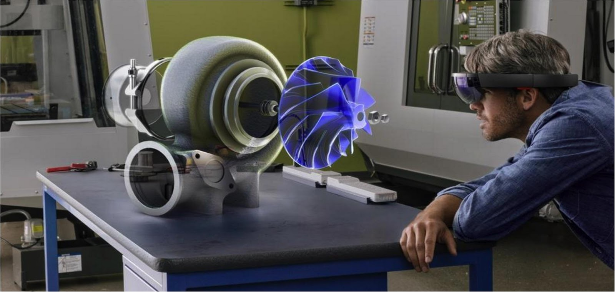 2. Architecture and Engineering: Imagine walking through your brand-new home before it is built. AR and VR technologies which are transforming entertainment industry is also set to make an impact on architecture and construction environment. These technologies particularly boost imagination of professionals. A professional can better visualize their project, and along with VR and AR technology, an architect can enable their users to immerse themselves inside a full-scale 3D virtual environment and interact with design just like the real world experience.
Such technologies escape 2D drawings and renderings while includes a full-scale 3D virtual environment that provides different aspects of that design in a high-quality visualization. These technologies speed up the decision-making process, receive a quick response on the drawings, skip rounds of reworking, provide greater insight into the details, improve collaboration and communication as well as ensures that buildings better match client expectations and requirements.
3. Automotive Industry Design:
Are you still using clay modeling to represent your car model to stakeholders or clients to let them grasp what the final product will look like? You need to update your tools or we can say, you should replace your old work procedure with interesting and intriguing AR and VR application development technologies. Such technologies are sophisticated and precisely create an environment where a new car design can be experienced in full scale even without taking a road test drive.
VR technology increases the use of virtual prototype inside the automotive industry. It reduces the production cycle, reduces the number of expansive physical prototypes and also frequently used for a countless time within the process. By simplifying design process, it assists designers. Whereas CAD/CAE aid to integrate data into VR and enabling intuitive data to be analyzed. There is software called VRED is used by automotive designers and engineers in order to create product presentations, design reviews, and build virtual prototypes. Working with such software, it is possible to project different materials or design configurations onto a clay model of a car, or a fabricated foam car – giving multiple people in a room the ability to look at different design options. An interesting thing is the top automotive brands such as Volvo and Volkswagen have already done something intriguing work in this area to cater the market demand.
4. Workforce Training:
The use of virtual reality as a training tool is a well-known concept. Medical industry was the early adopters of this cutting-edge technology and have reaped massive advantage as a way of teaching the next generation of surgeons. But now AR & VR Apps development is also becoming the top training tool within industries such as construction, manufacturing, armed forces, telecoms, oil & gas, etc. AR and VR today hold potential to provide virtual field training, giving users a "you are there" experience before they get wherever it is they're going.
Out in the field, mixed reality creates realistic scenarios that are both innovative and enjoyable. Such realistic scenario is suitable for different learning styles where trainees can perform tasks like repairs and maintenance. Swapping out a drill bit on an oil rig, for example, becomes a lot easier if you are able to overlay information that lets you know precisely which parts you need to unscrew and replace.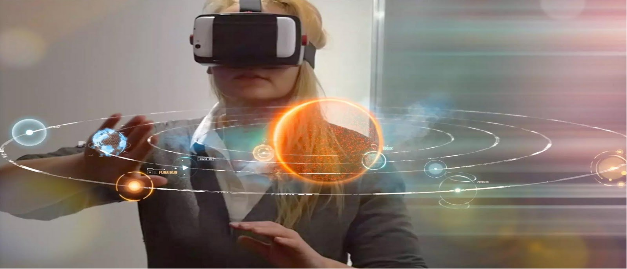 5. Enhanced Education:
A new technology called Reality Capture, that is capable of preventing mistakes before they occur, is creating exciting opportunities for learning and education along with AR and VR. Reality capture technology simply creates a 3D model of a project, for instance – a blue-print of construction site. It can further manipulate the 3D model to see how various environment factors might affect the structure of the building.
When we combine reality capture technology with AR and VR, we create unthinkable opportunities for us. Recently, Autodesk has scanned 3D model of the historic Apollo 11 lunar module, which has slowly been degrading over time. It also enabling to preserve a digital copy of the project as well as facilitates to share that with others for educational purposes. With the help of AR and VR capabilities, students in classrooms around the country — and around the world — can virtually step into the Apollo 11 and experience it for themselves. While there will be a learning curve, as with all new technology, AR And VR supporting enhanced education through all possible ways.
We are on the forefront of an entirely new form of computing where AR and VR along with other new technologies, creating an immersive and engaging world around us.
If such technologies have been adopted within your organization, do let us know, how these are changing your business as well as your user experiences? Looking forward your comments below.