What is Shopify?
Shopify is the most popular eCommerce development platform with a market share that increased by 20% last year.
Interesting facts about Shopify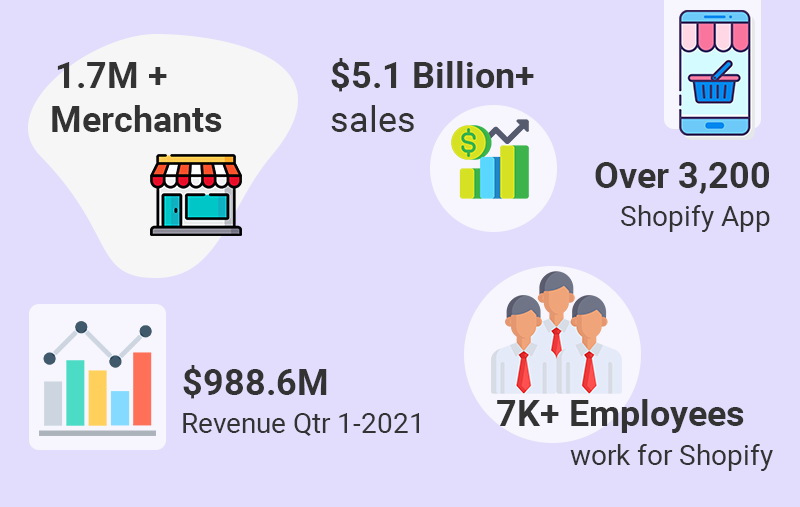 Before Shopify was a platform for creating online stores, it was an online store itself.
The first iteration of Shopify (before it was called that) was an online store that sold snowboards.
When Shopify was a store selling snowboards, it was called Snowdevil. When Shopify was first an e-commerce platform, it was called Jaded Pixel.
Shopify is available in more than 20 languages viz. Traditional Chinese, French, Japanese, etc.
Shopify's payment service works in 15 countries including US, Canada, United Kingdom, and Australia.
Top Shopify Statistics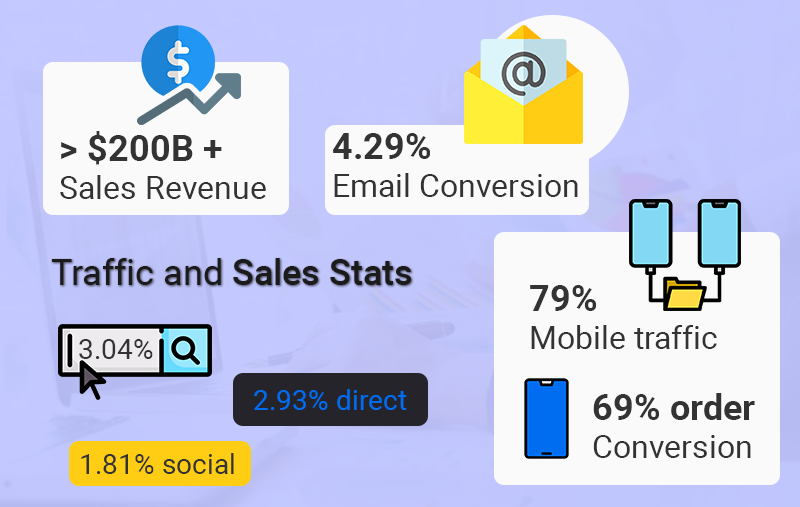 More than 1.7M merchants sell using the Shopify platform.
Shopify processed $5.1 billion+ sales in 2020.
The Shopify App Store contains over 3,200 apps.
Shopify's total revenue in the first quarter of 2021 was $988.6 million.
Over 7,000 employees work for Shopify.
Traffic and Sales stats of Shopify
Shopify's total platform sales around the world is estimated at $200 billion to date.
Email generates the highest conversion rate for Shopify stores with 4.29%.
The search conversion rate is 3.04%, 2.93% direct, and 1.81% social.
Mobile traffic makes up 79% of the total traffic and 69% of orders of all traffic.
The average visitor spends over 3 minutes on Shopify and goes through more than 3 stores.
Shopify received more than 58 million visits in 2020.
The top-grossing companies on Shopify have annual revenues of $7 to $11 billion.
Shopify generated more than $900 million in subscription solutions and around $2 billion in merchant solutions in the fiscal year 2020.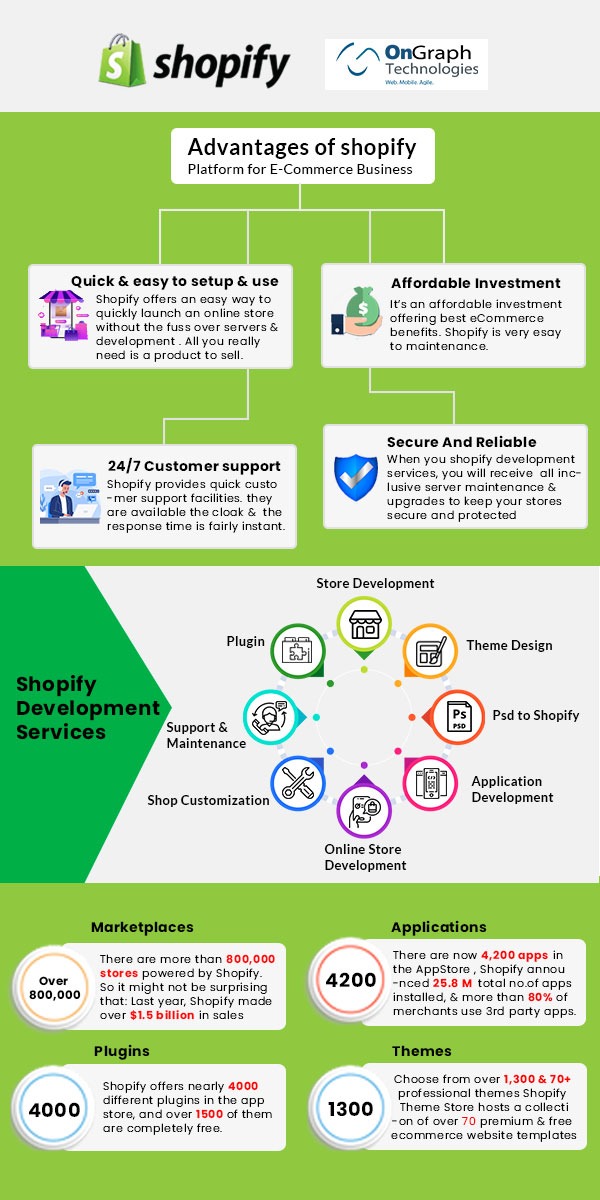 10 Reasons to love Shopify
Quick and easy to set up and use
No tech worries
Secure and reliable
24/7 customer support
Mobile ready
Customizable
SEO and marketing tools
Abandoned cart recovery
Own payment gateway
Security and reliability
There is not an iota of doubt that Shopify is one of the leading eCommerce platforms nowadays, especially for small businesses. If you have an idea and want to get it executed, we can help you out with brainstorming and developing an eCommerce store for you by our Shopify Experts and Developers.