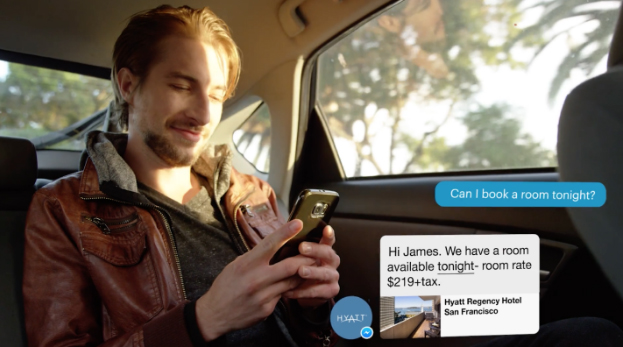 Chatbots are here to stay. While a year ago, many in tech industry saw this as yet another Silicon Valley fad that was more hype than substance, that debate has largely been put to rest now. Bots have been deployed by major companies in almost every sector.
Chat bots are the following stride in the advancement of the web. "In the first place there were sites, then there were applications. Presently, there are bots
Are you also wondering What are chatbots? Why are they such a big opportunity? How do they work?
Here, you are going to answers these questions as well as share more insight about ChatBot.
So, Let's start.
What are ChatBots?
Chatbots are computer programs that mimic conversation with people using artificial intelligence.
We can also understand it as a service i.e. powered by artificial intelligence with which you interact through a chat interface. Such services address to different walks of life ranging from functional to fun, and it easily accessible through all major chat products like Facebook Messenger, Slack, etc. Conversational Bot Development is transforming the way you interact with the internet from a series of self-initiated tasks to a quasi-conversation.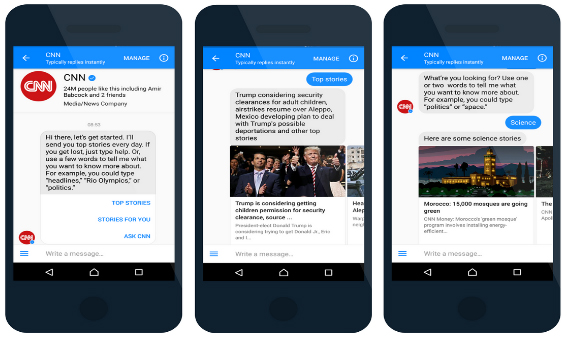 Experience ChatBot On Facebook Messenger
The most accessible platform to get chatbot experience is Facebook Messenger. Many top brands are already there with their Bots to help you in all possible ways, including CNN, HubSpot, The Wall Street Journal, ABC News, Domino's Pizza, and more. Messenger that once only, did messages, now have become the most useful and interactive app with the rise of artificial intelligence. With 900 million people on Facebook Messenger monthly, the application significantly drives an explosion of "bots".  
Why Chatbots Are Such A Big Opportunity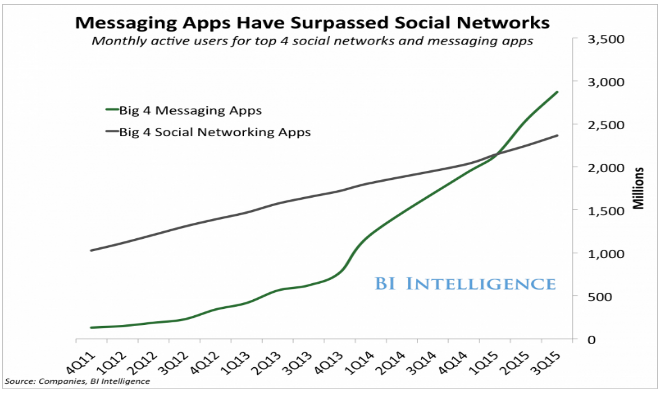 The above chart clearly indicates people are more engaged on messaging apps instead of social networks. Messaging apps are no more just simple text based applications, instead these have become a platform where your business must be available. Along these lines, sensibly, in the event that you need to construct a business on the web, you need to be there where your population is. That place is now inside messenger apps.
This is why chatbots are such a big deal and every serious business person must care about it. It's potentially a huge business opportunity for anyone willing to jump headfirst and build something people want.
How Good Is It?
Bots are everywhere! Conversation is the new frontier for user interfaces, flawlessly associating individuals to brands, their products, and services. No downloading, no new interface to learn or complex menus to navigate, instead an enhanced experience that seem natural and simply flowing, like any conversation should. That's the thing AI powered Bots are capable to render to a landed user.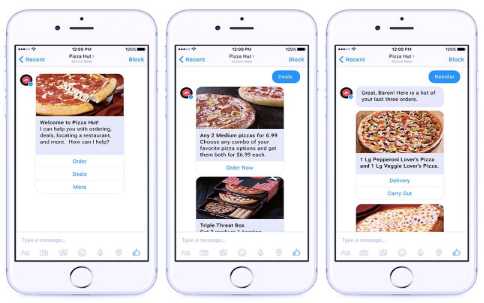 So what does this mean for businesses?
Simply put, a better user experience as well as service quality that will be much higher than an application. AI powered chatbots will be like your personal AI Assistant. It will help you with things exactly as you wish. Mind it, exactly as you would wish. Nonetheless, such technologies are in their early stage, but these are learning and growing rapidly.
But, how do these bots work? How would they know how to converse with individuals and answer questions? Isn't that artificial intelligence and isn't that insanely hard to do?
It is Artificial Intelligence (AI) with Natural Language Processing (NLP) and Machine Learning (ML) that presents this smart version of chatbot. Being powered from the world's most advanced technologies, chatbots now better understand the intent of the human and provide a more natural, near human-level communication. AI and machine learning let chatbot get a deeper understanding of their customers' behavior, habits, and context and NLP software uses knowledge of sentence structure, idioms, and machine-learned pattern recognition to try to match what you say to an "intent" which has been "classified,". Bot has been programmed to identify certain things people want from it, and act upon them.  
How Chatbots Work
Occasionally we get in touch with two types of chatbots. One that functions based on predefined set of rules and the other one that is continuously learning and evolving with the help of machine learning. As we are discussing about AI powered chat bot, let understand the function of Chatbot that uses machine learning to assist a user.
This bot has an artificial brain aka artificial intelligence. You don't have to be ridiculously specific when you are talking to it. It understands language, not just commands.

This bot consistently gets more quick witted as it gains from discussions it has with individuals.
What Else Can They Do?
Right now, chat bots are essentially replacing individual Internet applications. As opposed to shutting Facebook Messenger and switching to Uber, you can request a ride directly with a message on Uber Chat Bot on messenger. Mobile Application Development ease has been adding fuel to this continuously.
San Francisco-based startup Assist is a talk bot that overlays a large group of administrative activities that need to be performed when a user do activities within an application like booking ride, set schedule for hair cut, sending flowers, online shopping, and much more..
No longer will you require downloading an individual app to avail any sort of services from any organization. You can basically send a chat to Assist from inside your preferred chat platform (Facebook Messenger, Slack, Telegram, or Kik) and bot will assist you as you want.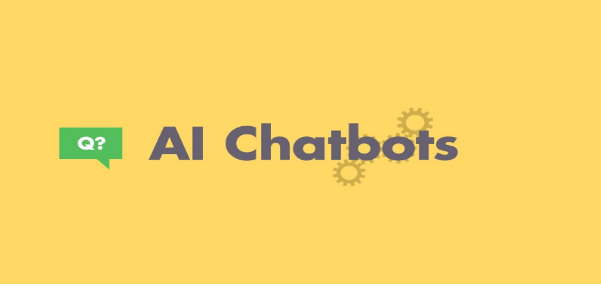 So now, if you prefer sending text to have something done about your requirement, you will prefer the chat bot experience over opening a separate app or calling the company.